Benefits of SHRM Membership
Being a SHRM Member has tons of Benefits!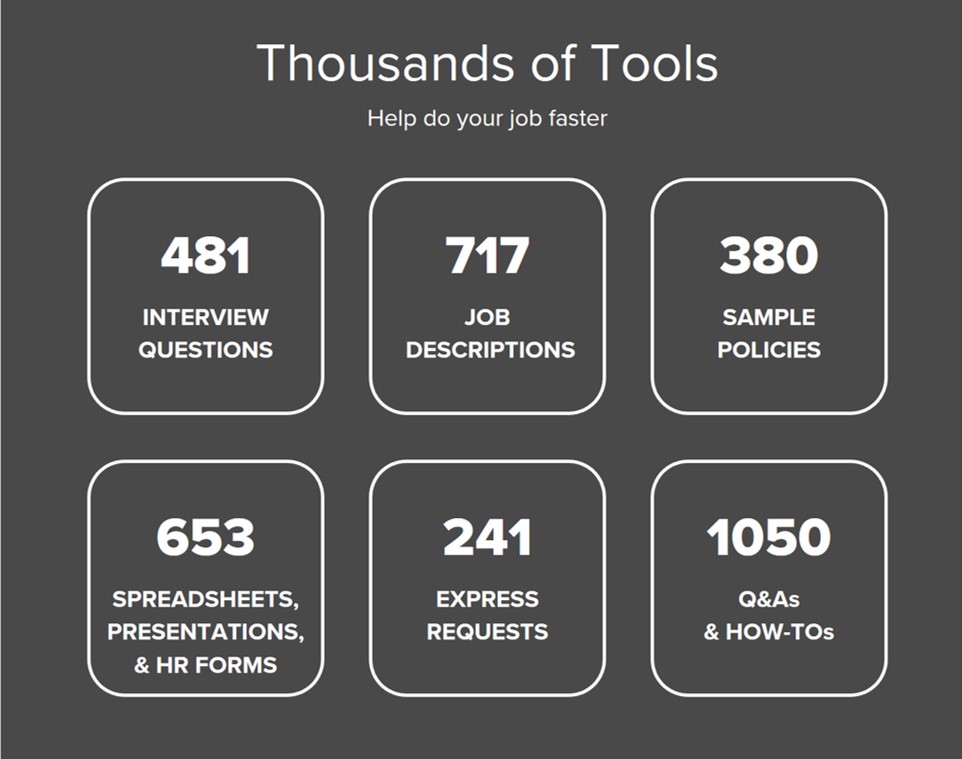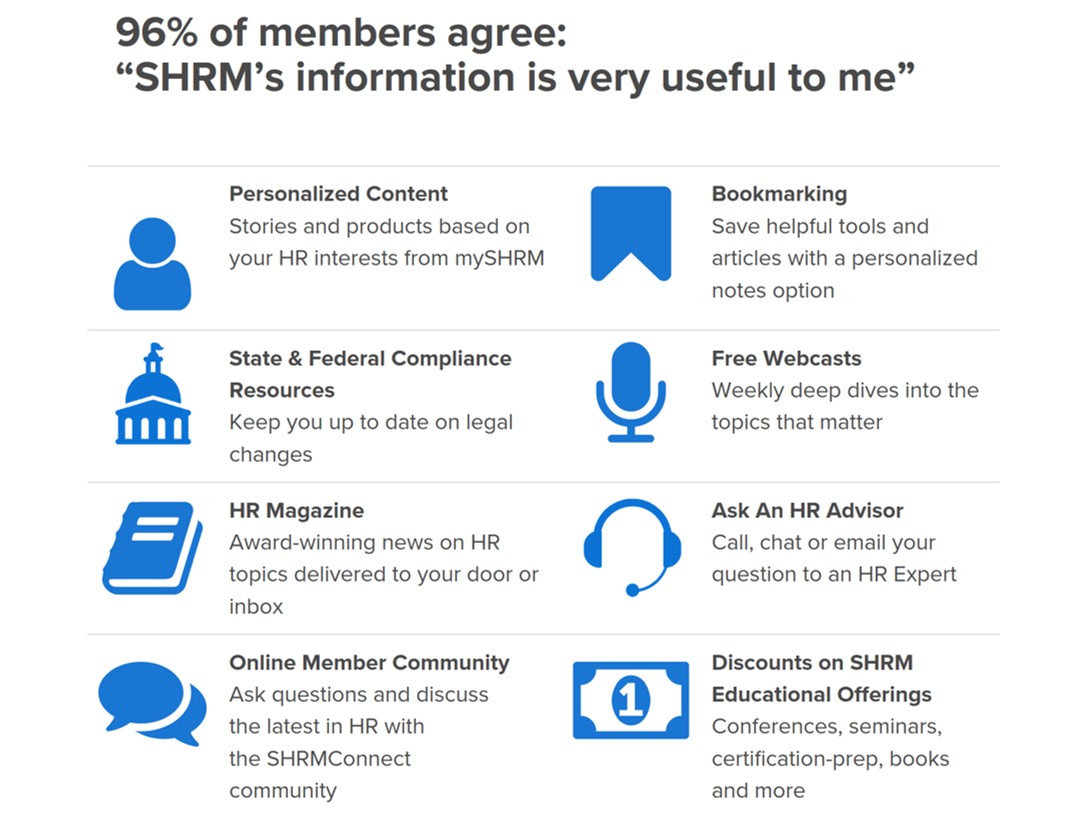 Expert HR Advisors: Ask us Anything!!
•Contact the HR Knowledge Center at
–1-800-283-7476, option 5 (Monday through Friday from 8:30 a.m. to 8 p.m. ET)
–Live Chat (Monday through Friday from 10:00 a.m. to 5:00 p.m. ET)
–Via e-mail using the online form
SHRM.org – click on "HR HELP" in the top right corner
We've run the numbers for you:

HR Daily and HR Week — bringing you the latest HR and workforce-related news and analysis plus compliance reminders and tips

Priceless

48 HR webcasts a year — most are available for professional development credits

$4800

Sample policies, interview questions, job descriptions and how-to guides

$1000 + countless hours of your time

Time and fees saved by using our Ask an Advisor service to remain compliant

Your estimate

10+ new research reports a year to help you make informed decisions

$1000

10 issues of HR Magazine

$70

SHRM Membership Value = $6870 +

Your low 1 Year Membership Rate is only $199!!!! If you are a chapter member joining SHRM for the 1st time, your rate is $184!